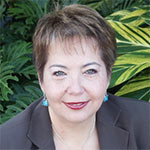 Dr. Alla Kourova
Modern Languages and Literatures, UCF PROGRAM DIRECTOR
Dr. Alla Valentinovna Kourova is the Principal Investigator of the Fulbright Hays GPA to Russia and an associate professor at the University of Central Florida. She teaches all levels of Russian and graduate TESOL courses. She is the author of more than fifty publications on language teaching and cross-cultural communication. In January 2016, she received an American National AATSEEL Award for Excellence in Teaching (Post-Secondary.) Dr. Kourova is also a recipient of the University Excellence in Undergraduate Teaching Award, the Scholarship for Teaching and Learning Award, the Teaching Incentive Program, the Excellence in Research Awards and 5 external grants. Her special interest for the Fulbright-Hays GPA to Russia are to develop a new textbook "How to do Business in Russia" based on the business material gathered in different companies, write a new curriculum for advanced Russian Business course, and to create a guide for Study Abroad program in Russia using videos and digital stories.
---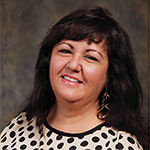 Maria C. Santana
Women's and Gender Studies, UCF PROGRAM CO-DIRECTOR
Dr. Maria (M. C.) Santana is the Co-Principal Investigator of the Fulbright-Hays GPA to Russia and an Associate Professor at the University of Central Florida where she also serves as the Director of the Women's and Gender Studies program at the College of Arts and Humanities. Dr. Santana teaches for the undergraduate and graduate Women's and Gender Studies program. She is also the director for the Young Women Leaders Program, a mentoring program with 13 year-old girls in four middle schools in Seminole County, Florida. Dr. Santana's interests include studying intersectionalities of race, gender, sexuality and social class. She has a PhD. in International Communication and a minor in Russian Studies from Temple University. Her Special Interest for the Fulbright-Hays GPA to Russia are to document the stories of women defenders of Moscow during WWII and the grassroots efforts of Russian women activists in the 20th century. Her classes include: First and Second Wave of Feminims; Global and Transnational Feminism; Women, Race & Struggle; Research on Women and Gender and Theories of Feminism
---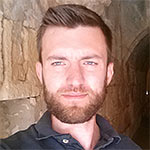 Konstantine Ash
Political Science, UCF
Dr. Konstantin Ash is an Assistant Professor of Political Science at the University of Central Florida. He began working at UCF in 2016 after receiving his Ph.D. from the University of California San Diego. His teaching primarily focuses on comparative politics and instructing students in the tools of geospatial analysis. My research focuses on contentious politics in the Middle East and former Soviet Union. Dr. Ash's work has appeared in several peer-reviewed journals, such as Democratization, International Interactions, and Terrorism and Political Violence. His participation in the Fulbright-Hays will be beneficial to both his research and teaching. With respect to teaching, the activities throughout the program would allow him to better develop a curriculum that reflects the current and historical political situation of Russia. Moreover, the ability to meet with and speak to many Russian academics throughout the program offers opportunities to network and potentially set up fruitful collaborations that will produce research on Russian politics in the future.
---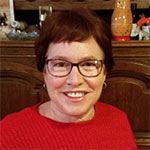 Monica Fishkin
Associate Lecturer, UCF
Dr. Monica Fishkin teaches English as a Second Language at the high school and ELI at the University of Central Florida (UCF), where she is an Associate Lecturer in the department. She has been teaching English at all levels and all skills to Russian students and teachers here and abroad. Her degree is in Language and Literature and she has studied Russian, German, French, and Hebrew. She has coordinated student activities in various clubs at the high school and the institute to motivate students' interest in learning languages and culture, including movies, aerobics, reading, dancing, billiards, bowling, and yoga. She has been instrumental in establishing the existing curriculum for nonnative speakers of English at the high school level and ELI, especially working with the Russian population here in Florida. She is one of the principal instructors in the international project "Connecting Classrooms" where she wants to bring two countries together. She is constantly presenting in local, state, regional, and international language conferences in many states as well as teaching several seminars in Nagoya, Japan, as part of an exchange program with the English department and students at Nagoya University. She also collaborated with Dr. Alla Kourova in a program that brought Russian teachers and students to UCF to interact and learn American culture and language. Her Special Interest for the Fulbright-Hays GPA to Russia is to compare the teaching and learning styles of language learners (Russian and English) and to create an online beginning course for Russian students.
---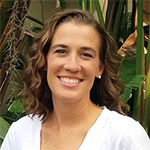 Erin Foley
World History, Paul Hagerty High School
Erin Foley teaches AP World History, AP European History, and is the Lower House Department Chair at Paul J. Hagerty High School in Oviedo, Florida. She is currently the sponsor of the UNICEF club and the Model UN Council; both clubs seek to engage students in world affairs and create the idea of global citizenship. To further inspire student learning, she has organized student trips abroad to give students the opportunity to be immersed in the history and culture of our world. Mrs. Foley and her students have travelled to experience Roman occupied Britain and the British Isles, Ancient Roman and Renaissance Italy, The Western Front of WWII, Eastern Europe with an emphasis on the Holocaust, Medieval and Renaissance Italy, and Ancient Athens and Minoan Crete in 2019.  She was most recently awarded the honor of being Seminole County Public School's Social Studies Teacher of the Year. Her Special Interest for the Fulbright-Hays GPA is to analyze the modernization efforts of Peter the Great and Catherine the Great and to the extent those efforts shaped Eastern and Western European politics during the 18th and 19th Centuries.
---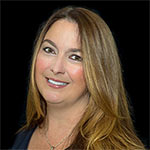 Wendy Howard
Pegasus Innovation Lab, UCF
Dr. Wendy Howard is the Program Director of the Pegasus Innovation Lab at the University of Central Florida, which is an incubator of experimental projects focused on rapid prototyping and iterative learning to promote student success in digital learning. With over twenty years of experience in both instructional design and teaching, her current research is focused on collaborative online learning and internationalizing the curriculum through technology. Dr. Howard will serve as the archivist for this Fulbright Hayes team in Russia. In addition to building a library of videos, photos, and other digital assets for the team, her individual project involves exploring and testing options for providing students back in the US opportunities to join future study abroad groups in Russia live via online technology.
---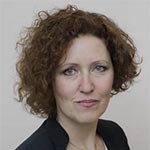 Ekaterina Kameneva
Financial University under the Government of the Russian Federation, Russia
Dr. Ekaterina Kameneva is a Vice-Rector (Provost) for Educational Programs Development and International Affairs and a professor in the Corporate Finance & Corporate Management Department at the Financial University under the Government of the Russian Federation, Doctor of Economics. She is the author of more than seventy publications in the subjects of economy, corporate finance, and investments. Dr. Kameneva is twice a recipient of the Grant of President of Russian Federation in Supporting of Young Scientists.Since 2015, she is the methodologist of higher education: the head of methodical section on finance of Federal educational and methodical association. She takes part in the formation of national systems of qualifications, design of federal state educational standards, the organization of public discussions regarding regulatory documents, and the direction of further development in the sphere of the higher education. She is also the ideologist and the developer of methodology of professional and public accreditation of educational programs in the spheres of economy, management, and finance. As our partner in the host institution, she will coordinate all our project activities and will be a co-researcher in the project for building bridges between language and culture.
---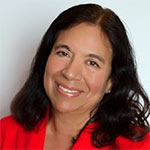 Anna Lillios
English, UCF
Dr. Anna Lillios is a Professor of English at the University of Central Florida. Her research interests center on 20th-century world literature. She is the author most recently of Crossing the Creek: The Literary Friendship of Zora Neale Hurston and Marjorie Kinnan Rawlings, which received a 2011 Florida Book Award for non-fiction. Lawrence Durrell and the Greek World, her edited volume of essays, is the first study of Durrell's imaginative connection to Hellenic culture. She directs the Zora Neale Hurston Electronic Archive and is the editor of Deus Loci: The Lawrence Durrell Journal and The Marjorie Kinnan Rawlings Journal of Florida Literature. For the Fulbright Hays project, she wants to create a UCF course that focuses on 19th- and 20th-century Russian literature in translation, that focuses on war, memory, and transformation, beginning with Tolstoy's War and Peace.
---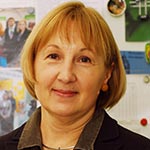 Tatiana Makarova
Moscow City University, Russia
Dr. Tatiana Makarova is an associate professor and head of the English and Russian as a Foreign Language Department for the Institute of Foreign Languages at Moscow City University, Russia. She is an expert of methods of teaching English as a Foreign Language (EFL) with a focus on developing and sharpening learner's reading and speaking skills, working with novice teachers and in-service and pre-service teacher education programs. Her pedagogical efforts combined Blind and Visually Impaired (BVI) initiatives developing EFL teaching materials for Blind and Visually Impaired students, and also BVI EFL teacher's education programs for in-service and pre-service crash courses. She has been an organizer and coordinator of several science conferences for Moscow City University, Russia. Dr. Makarova is part of the group of scholars working in country with the Fulbright Hays GPA program participants during June 2018.
---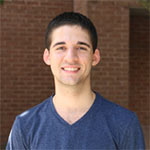 Michael Martinez
University High School
Michael Martinez is in his last semester at UCF, so in summer he will be an alumnus of the University of Central Florida with dual Bachelor's in International Studies and Criminal Justice, a minor in Spanish language, four semester of Russian language, and continuous research in post-secondary curricula for Eastern Europe. During his undergraduate career, he received numerous excellence awards including President's List and being named as a 2017 Russian scholar laureate by the American Council of Teachers of Russian. After graduation in December he will be teaching Social Science at the University High school and will work on research with Dr. Kourova (PI) on creating the Russian Center for Interdisciplinary Approach. His Special Interest for the Fulbright-Hays GPA is to expand Russian and East European language curricula at the secondary and post-secondary levels, specifically through establishing academic resource centers.
---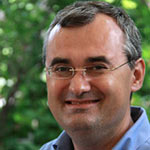 Florin Mihai
Modern Languages and Literature
Currently an Associate Professor of TESOL at the University of Central Florida, Florin Mihai holds a Ph.D. in Multicultural and Multilingual Education from the Florida State University. In addition to articles published in TESOL Journal, Journal of Adolescent & Adult Literacy, CATESOL Journal, and Middle School Journal, he has published several book chapters on assessment in edited books with Harvard Education Press, Routledge, and Pearson. His most recent publication is the second edition of Assessing English learners in the content areas: A research-into-practice guide for educators with University of Michigan Press. He is also co-principal investigator in two federal funded grants through the U.S. Department of Education and Office of English Language Acquisition totaling more than US$ 5 million. His Fulbright Hays Project: to integrate elements of Russian language and culture in the applied linguistics and research courses I am teaching using service learning and technology.
---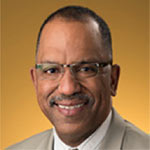 Barry Morris
Chief Global Strategist & Senior International Officer, UCF
Dr. Barry Morris is Chief Global Strategist & Senior International Officer at the University of Central Florida. Prior to his work at UCF, Dr. Morris was a National Distinguished Expert for the Chinese State Administration for Foreign Expert Affairs assisting in the internationalization of Chinese universities and Vice Dean and Professor of International Relations at Beijing Jiaotong University. Dr. Morris serves on the board of directors for NAFSA: Association of International Educators. An institutional strategy and international education consultant, Dr. Morris also serves as instructor for the NAFSA/AASCU (American Association for State Colleges & Universities) Senior International Officer Institute in Washington, D.C. and the AASCU/CEAIE (Chinese Education Association for International Exchange) Senior International Officer Institute in Beijing, China. He was vice provost for global engagement and strategic initiatives at Kennesaw State University—University System of Georgia, where he was responsible for leading KSU's global engagement mission and strategic initiatives. Dr. Morris was a founding dean of American University of Nigeria. He has taught at Georgia Institute of Technology and Georgia State University. He has management experience in global banking and finance, and consulting experience in international finance, economics and business. Morris earned a BA in Russian and political science with a specialization in international relations from Tulane University, and an MA and PhD in international relations and international political economy from Emory University. He studied Russian at Moscow State University's Lumumba Institute and studied Chinese at Tsinghua University. Morris holds a certificate in global strategic management from Harvard Business School. He completed advanced studies in intercultural communication competency at the Intercultural Communication Institute in Portland, Oregon and the Intercultural Development Research Institute in Milan, Italy. Dr. Morris's Fulbright-Hay's project will include joint authorship with the PI of a text on Business Russian and creating and teaching a course on Business Russian.
---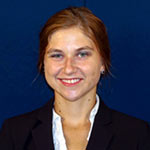 Irina Pidberejna
STARtalk
Irina Pidberejna is University of Central Florida (UCF) alumni. She graduated Cum Laude in Spring 2015 with a Bachelor of Arts in Visual Arts and Emerging Media Management and a Russian Minor. She is the recipient of multiple awards including UCF College of Arts & Humanities Founder's Day Award (2014) and the Florida Foreign Language Association Student Scholar Award (2015) in Russian studies. Her research in language learning and student motivations has awarded her both honorable mention and first place at the UCF Showcase of Undergraduate Research and Excellence (SURE). Her article, "The Impact of Culture on Students' Motivation to Acquire a Second Language," has been published in the UCF Undergraduate Research Journal and shows the importance of first-hand cultural experience for different age level students. She is currently a teacher of Russian, tutoring students at the middle school and high school level. She has been teaching high school students as a full-time instructor for the summer Russian intensive language program (STARTALK) at UCF for three years, a program sponsored by the National Security Agency. Irina Pidberejna also is currently a graduate student at the University of Alabama, pursuing her Master's Degree in Teaching English as a Foreign Language (MATESOL). Irina has taught first year English composition writing for non-native speakers and has worked as a Writing Center consultant for non-native speakers. Upon completion of her Master's program, Irina plans to pursue her PhD in K-12 education at the University of Central Florida. Irina's research will focus on developing a Russian Art History curriculum based on 20th century Soviet and Post-Soviet artwork which could be implemented in the high school art history courses transferring to the university level.
---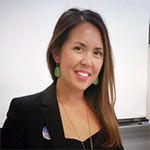 Samantha Richardson
English Chair, Paul Hagerty High School
Samantha Richardson teaches AP Literature and 10th Grade Gifted/pre-AP English at Hagerty High School in Seminole County, Florida. She is the English Department Chair and former Debate Team Co-Sponsor. She has her Bachelors of Arts in British and American Literature focusing on 1850- the Present from the University of Florida. While in school, she also studied Latin extensively. During her teaching career, she has been the recipient of the Florida's Best and Brightest Teacher Scholarship and the Florida High Impact Teacher award. She also holds her certification in gifted education and has been certified to teach AP Literature and Composition from College Board. She is mostly interested in studying literature through history and analyzing the commonality of thematic concepts such as love, family, and relationships in works the world over. Her Special Interest for the Fulbright-Hays GPA to Russia is to study the effects that Russian writers such as Anton Chekov and Leo Tolstoy had on western literature. These effects particularly impacted the short stories and dramas of British and American writers such as James Joyce and Tennessee Williams.
---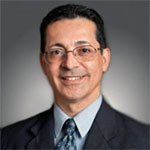 Houman Sadri
Political Science, UCF
Dr. Houman Sadri is an Associate Professor of Political Science and the Coordinator of the Model United Nations Program. He is also the president of the Information and Policy Analysis Center (a non-profit, non-partisan 501c3 educational foundation). Sadri earned a PhD from the University of Virginia and advanced fellowship at the Hoover Institution of the Stanford University. Sadri's projects are funded by U.S. State Department, U.S. Fulbright Association, U.S. International Exchange Board (IREX), International Studies Association, American Political Science Association, Udmurt State University (Russia), UAE University (UAE), and Arab Research Center (Kuwait), to name a few. As an expert in foreign relations especially the ties between great powers and the Persian Gulf and Caspian Sea States, his contribution to Russia's Fulbright Hays Grant is to update his courses with new materials and perspectives from his Fulbright experience in Russia. He plans to conduct a number of interviews with Russian foreign policy scholars and policy makers during his trip. He is often interviewed by national and international media, from the ABC News Nightline program to Voice of America network, and from the BBC-Persian Program to Kazakhstan TV.
---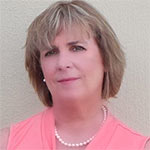 Kerry Sullivan
International Baccalaureate, Winter Springs High School
Kerry Sullivan currently teaches AP/IB Spanish at Winter Springs High School (W.S.H.S.) Ms. Sullivan is also a College Board Consultant who trains World Language Teachers for the rigorous AP curriculum.   At W.S.H.S. she serves as the sponsor for the Spanish Honor Society. Ms. Sullivan has supported World Language colleagues of Seminole County in various endeavors including writing curriculum and assessments, participating in textbook adoption, and imparting training for World Language teachers.  In 2015 she was awarded Seminole County's World Language Teacher of the Year.  Sullivan has also worked for the Educational Testing Service (E.T.S.) in a leadership capacity evaluating AP Spanish exams.  Kerry Sullivan is a native of Winter Park, Florida.  She lived in Madrid, Spain for over two years as both an undergraduate and graduate student from Stetson University and Bowling Green State University of Ohio, respectively. She holds a B.A. and an M.A. in Spanish.  Ms. Sullivan also studied Spanish in Caracas, Venezuela and Guadalajara, México.  She has traveled extensively throughout Spain, Portugal, Italy, Ireland, the U.K., and France. Her special Interest for the Fulbright-Hays GPA to Russia is "The Russian Identify Reasserting Itself in a post- perestroika /glasnost era as expressed in Popular Culture."  She plans to present her research at several World Language conferences in 2018-2019, hopes to offer Russian Studies and Russian Language courses to the International Baccalaureate DP program at W.S.H.S. , and will develop a Russian Film Series.