A Man and His Clothes
Amanda Eversz // AMH 4110.0M01—Colonial America, 1607-1763
We can gain some insight into the economic priorities of those living in colonial Virginia from an account ledger from John Glassford and Alexander Henderson's Colchester store in Fairfax County dating back to 1760-1761 which contained an accounting record for the overseer, Jeremiah Thomas, of Colonel Thomas Lee's farm.[1] At first glance, these purchases seem to be a part of the typical shopping experience with a customer buying clothing materials and household goods. It is not until after further research that we can uncover more specific usage and purpose in Thomas' purchases of these goods. This account gives a record of the items purchased by Thomas and may shed light on the societal purpose for some of his choices.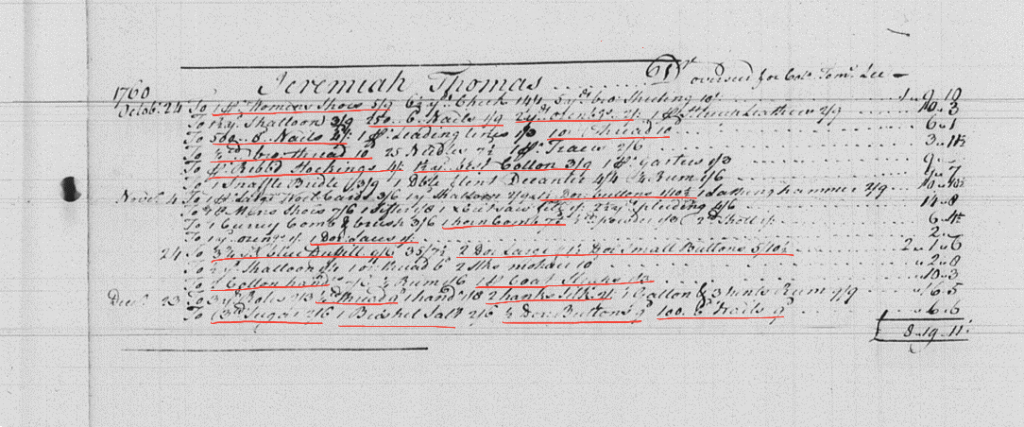 Thomas' transactions show that various textiles were purchased with supplies such as buttons, thread, and lace with the likelihood of making clothes. The materials Thomas purchased imply he was a man concerned with his appearance and status within society. He purchased coat straps, silk handkerchiefs, and combs—things intended to keep up his appearance of wealth, even as an overseer of another man's land. Appearances played a vital role in colonial Virginian society. This was especially the case because colonists often tried to emulate the current fashions and trends of England.[2] Mr. Thomas's largest line items were for women's shoes, stockings, blue wool, and an assortment of buttons. He spends significantly less on home goods like nails, salt, and sugar. Clearly, if one were trying to make it in society, one needed to make a serious commitment to budgeting for his wardrobe.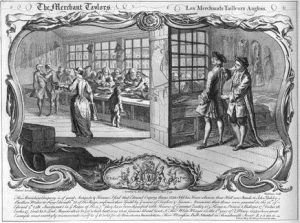 There is another aspect of Virginian life that is revealed by the textiles purchased by Jeremiah Thomas: climate. In order to pursue wealth through agriculture, Virginia colonists were willing to go through extreme temperatures throughout the year. Mr. Thomas's purchases reflect these extremes of hot and cold. He purchased expensive cotton for its breathability in warm climates. He also purchased dufill, which is a heavy wool, frequently used in making heavy coats.[3] It is worth noting that even while Jeremiah Thomas was being practical when purchasing cotton and dufill fabrics, he purchased the "best Cotton" and a rather expensive "Blue Dufill."[4] It seems as though his public presentation still maintained priority no matter the weather.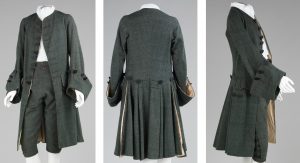 Reading a ledger at first seems like a meaningless glimpse into someone's finances. However, we can gain a deeper understanding of who Jeremiah Thomas was. He was clearly a man that chose to spend a large portion of his spending money on fashion and appearance. This  shows that he pursued a social life in front of other colonists. This familiar aspect of staying up to date with the newest European trends is common to both eighteenth-century Virginia and twenty-first-century America.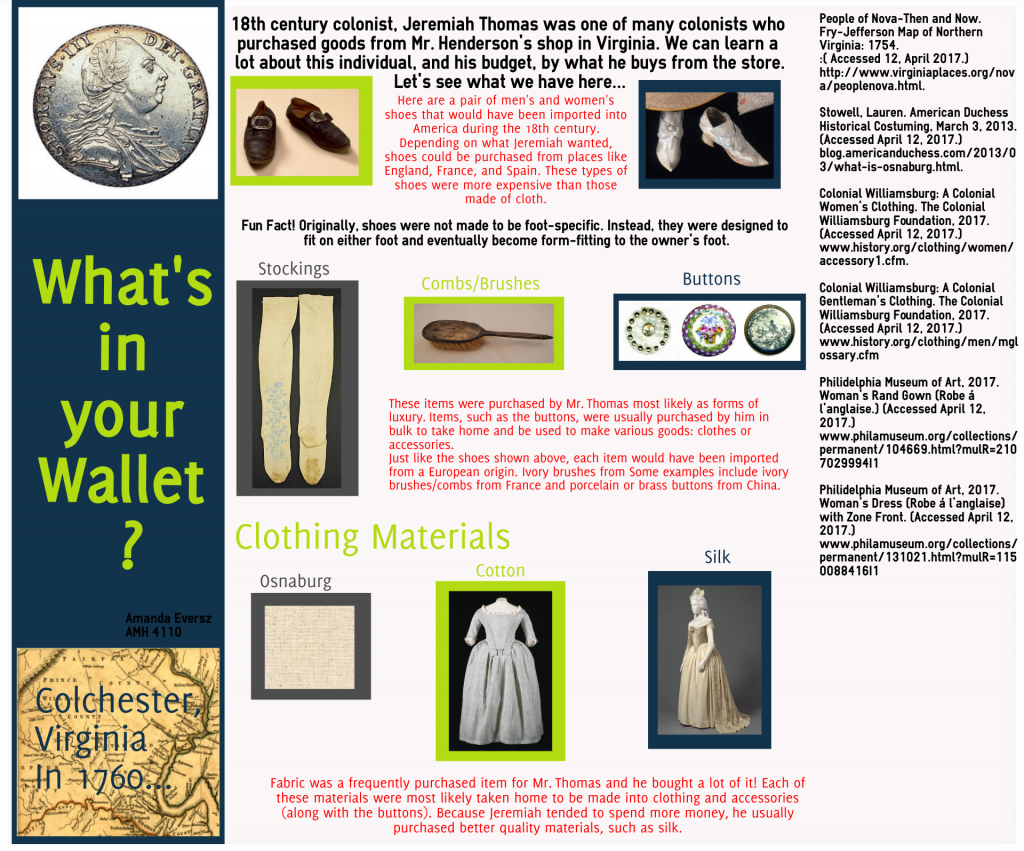 [1] Alexander Henderson, et. al. Ledger 1760-1761, Colchester, Virginia folio 51 Debit, from the John Glassford and Company Records, Manuscript Division, Library of Congress, Washington, D.C., Microfilm Reel 58 (owned by the Mount Vernon Ladies' Association).
[2] Linda Baumgarten, "Looking at Eighteenth-Century Clothing," Colonial Williamsburg, accessed May 3, 2018, http://www.history.org/history/clothing/intro/clothing.cfm?showSite=mobile-regular.
[3] Oxford English Dictionary, "duffel, n. and adj," OED Online, accessed May 3, 2018,
http://www.oed.com.ezproxy.net.ucf.edu/view/Entry58272?redirectedFrom=duffel#eid.
[4] Henderson, et. al. Ledger 1760-1761 folio 51 Debit.